---
About Us
100% Satisfaction Guaranteed!
100% Hand Made!
100% Safe!

ChinSurfers started with our two Chins; Winnie and Stormi running around their cage having a blast. Something was missing? Being a family of skilled contractors and woodworkers it clicked! ChinSurfers was born!

All products are handmade right here in New Jersey from natural kiln-dried pine. We do NOT use screws, staples or metal to build our items. We only use non-toxic wood glue and wooden dowels. Make yourself at home, let us know if you need anything!

Here are our chins!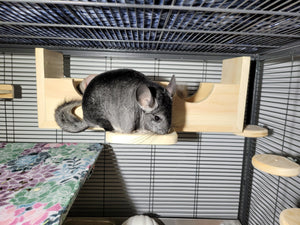 I'm Winnie !
I was the first Chinchilla on the block. I had a cage all to myself until they brought someone else home...
That someone was me!
Hi! Im Stormbreaker "Stormi" for short (dont have a clue what it means). When I met Winnie, he was really cramping my style but as you can see we got along just fine...until they brought home someone else...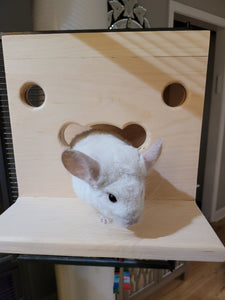 Hello there! Im Otis!
I was the newest of the bunch, Winnie & Stormi are still warming up to me. In the meantime I try to stay off their stuff, except when theyre not looking :)
They named me Kylo :)
At first, it was hard to get along with everyone but we all became good friends! Until...
...I showed up! I'm Loki AKA Loki-Poki
Im the baby-gotta love me! Otis & Kylo look out for me, but sometimes they fight over me (what can I say, im irresistible).

Liquid error (templates/index line 4): Could not find asset snippets/faq-schema.liquid